We are all about
empowering
educators to generate impact for generations through knowledge.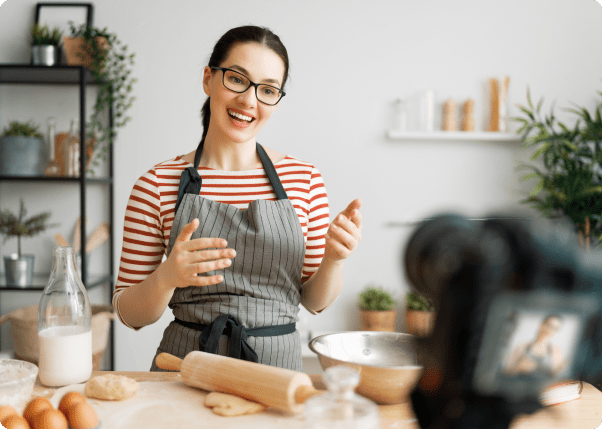 "Empowering educators. Transforming education."
Our
Story
BEYOND TEXT BOOKS, BEYOND WALLS
Our story begins with our founder, Jourdan Kamal, who was working as a real estate agent in 2010 and struggling both professionally and financially. In 2012, a friend encouraged him to attend a digital marketing class in Singapore, which ended up transforming his life. Using the skills he learned, he became a top producer the following month and saw his financial situation improve drastically.

Inspired by the impact of just one class, our founder set out to bring similar opportunities to Indonesia by creating a learning marketplace platform called "MauBelajarApa.com" (which is translated to 'what do you want to learn'). It was there that he met his two co-founders, Daniel Liejardi and Dwina M Putri, who shared his passion for education. In 2020, MauBelajarApa.com was appointed as one of the official partners to help the Indonesian government run upskilling programs nationwide.

However, they soon realized that the real challenge was in finding good educators. While many had the passion to teach, they often lacked the technical skills needed to create a comprehensive curriculum and provide a seamless online learning experience for their students. Additionally, they struggled with marketing their courses effectively to reach a wider audience."

Determined to solve these problems, our founders created Eduqat - an AI-powered enterprise builder designed specifically to help educators overcome these challenges.
Our Vision
"It's All About

Impact Partnership

"

Creating a global community of empowered educators who inspire and equip learners with the knowledge and skills to create a better world.
Our Mission
"Helping educators launch their
education business easier and more effectively

"

To revolutionize education through technology, Eduqat empowers and partners with educators and entrepreneurs to create personalized and engaging learning experiences, while accelerating the process for them to build and grow their education businesses.
Reimagining the future of education.
Eduqat is designed to make your education business both sustainable and scalable.
Gain control on how you manage the key aspects of your educational content.
Personalize
Design your own curriculum to give learners a well-staged and personalized learning journey.
Interactive
Build a community where learners can easily communicate with you and with each other.
Scale-up
Quickly, easily, and effectively monitor the economic aspect of your education business.
Knowledge Has a beginning, but no end
Don't just dream about it, begin your journey as an educator with Eduqat.